Change Text Case Easily
You might need to change the case of any text from lower case to upper case or capitalized case. The editing process will be painful if you have hundreds of text in your list.
In this tutorial, I'll show you how to change lowercase to uppercase. It can also be changed from uppercase to lowercase.
If you are figuring out how to convert text, for whatever the reasons, you've come to the right place.
The questions are:
1)How to change/convert lowercase/small letters to uppercase/capital letters or otherwise?
2)How to change or convert alphabet capital and small letters?
3)How to change or convert the alphabet into a toggle case?
4)I am not tech-savvy, I don't know how to do it.
If you ever think of these questions before, in this tutorial, I will show you step by step how to change/convert the text. Keep watching the video until the end. It's a very simple and easy process.
English >> How To Change Lowercase to Uppercase
中文视频 >> 如何转换英文字母大小写
By following these steps and tricks, you are able to change the text online.
In short, I am Zevin from DMC. I have shared with you how to change the lowercase to uppercase and other forms.
I hope you will be able to pick up a quick skill on how to change or convert the text. Hope this tutorial will help you in Digital Marketing.
★☆★ OTHER VIDEOS YOU MIGHT LIKE 👇👇

► Social Commerce Strategies To Grow Your Business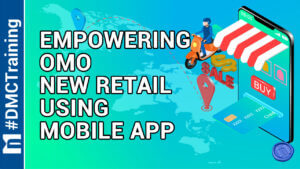 ► Empowering OMO New Retail using Mobile App

► How To Link Facebook Page To Instagram Account
---

♥️♥️♥️ Please subscribe to our channel, so you will be able to get a notification when we launch our new video 👇👇