Be the Next Website Designer - Master Professional Looking Website in 2 Days
WordPress Training Malaysia
If you are in Penang, KL, JB or even Sabah or Sarawak in Malaysia and looking for the best trainers in WordPress, look no further as DMC is the best WordPress training company in Malaysia.
When the concept of blogging arrived on the internet marketing scene every guru in town, and all of their brothers around the world, stampeded to the keyboard to start loading their websites with blog posts. Short informational blurbs that carried advertisements to their readers. Why? Because they worked! And they still work today.
Not as well perhaps as they did in those early days, but people still follow blog sites consistently – IF those blog entries contain useful content that the reader finds valuable, and helpful to his situation. In the early days of blogging you could get away with short bits of content that didn't even relate to the product you advertised. That's no longer true.
Now you need to write relevant articles of a minimum of 400 words (and 500 – 600 minimum work much better) that talk about how the product is going to improve the reader's life, or in one way or another help the reader do something he wants (and/or needs) to do. Boring and meaningless content will send your business into the lava pits. Bloggers have become a source of fresh and interesting content for internet users across the world. The world of blogging constantly changes thanks to the never ending torrent of high value information that people just like you publish.The powerful thing about blogging is that anyone can contribute to it. You can start today with a relatively simple to learn blogging platform known as WordPress (WP).
Install the WP software (it's free) on your website, and you'll quickly be blogging away. Don't dismiss WP as being no longer viable. The following companies use it today, because they realize the power it brings to their marketing efforts: The New York Times Yahoo's Corporate Blog, CNN's Political Ticker Sony Playstation Blog Southwest Airlines And that's just a short list as an example; The WordPress platform is ideal for those large companies, because it provides them with a foundation on which they build their huge marketing blog activities
WordPress for Small Business Owners in Malaysia
And it's a great fit for the small marketer like you and me because it's flexible, easy to use, and allows us to start out with small blog sites, and grow them to any size we want and/or need. Selection of the WP blogging platform gives you, just to mention a few of the digital tools, at your fingertips: An easy to use blogging platform.
Write in a WYSIWYG editor, save drafts, and publish when you're ready. A huge community full of support, free templates, plugins, and additional addons and modifications for your blog. A dynamic theming system, change the look of your entire blog with one click. Generate "SEO-friendly" permalinks with the click of a button. Built-in RSS feed functionality.
Functionalities of WordPress and What You Can Do
Categorize and tag your blog posts. Create static pages. Integrated search box. Automatic pinging to the top blog ping services. With the countless plugins and themes that people make available you can change the look and feel of your site with a few mouse clicks. There's no end to the functionality of WP. I recommend that when you create your website you do it yourself with WordPress. That effort alone will save you potentially thousands of dollars, And let's face it, no website in this world will please you as much as the one you build yourself.
Expected Learning Outcomes
Learn how to set up domain and hosting

Learn how to set up a wordpress site

Learn how to customize themes to make a professional looking site

Learn how to use the content management system
Expected Learning Outcomes
Learn how to set up domain and hosting

Learn how to set up a wordpress site

Learn how to cusAtomize themes to make a professional looking site

Learn how to use the content management system
SME owners or markets who are looking to build a working professional website.
Wordpress Training Methodology/ Approach
The use of technical and subject matter experts
Relevant and concise course material for each participant
Customized case studies, business simulations
Extensive use of internet throughout course delivery
Group discussions
Whiteboard and flip chart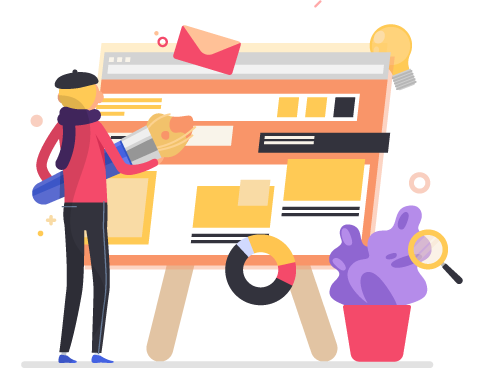 Workshop Duration : 2 Days WordPress Training Malaysia Course Modules
Introduction to WordPress Platform
- Module 1: Getting to Know WordPress - Module 2: The Difference Between a Blog and CMS - Module 3: WordPress Web Hosting RequirementYou will understand the differences between hosted WordPress platform and non hosted WordPress platform
Setting up your Website
– Module 4: Setting Up Domain & Hosting – Module 5: Installing WordPress (Automated Installation) – Module 6: Common Installations Problems You will learn how to buy own domain, hosting and setting up your first website
Understanding WordPress Content Management System
– Module 7: Accessing Your WordPress – Module 8: Getting to Know WordPress Dashboard – Module 9: WordPress Settings – Module 10: Creating the Foundation of Your Website – Module 11: Set Up Your ProfileYou will be able to use the dashboard as your control panel to setup, design and edit your website
Building WordPress Content
– Module 12: WordPress Posts vs. Pages: When To Use Each – Module 13: How to Write Post in WordPress – Module 14: How to Write a WordPress Page – Module 15: Categories vs Tags – Module 16: How to Use the WordPress Media Library You will be able to set up your content and learn how to schedule it
Advanced Web Design
– Module 17: How to Use WordPress Theme – Module 18: How To Create Custom Menus in WordPress You will be able to set up the design of your site
Advanced WordPress Features
– Module 19: How to Use WordPress Plugins – Module 20: How to Use WordPress Widgets You will be able to further customize your site using plug and play programming
SEO for WordPress
– Module 21: Optimize Your Site for SEO You will be able to understand the basic of SEO using wordpress
WordPress Management
– Module 22: Managing WordPress Comments – Module 23: WordPress Disaster Recovery and Planning Guide – Module 24: WordPress Backup Plugins, BackupBuddy – Module 25: Optimizing WordPress In terms of Loading Speed You will learn how to back up your site and recover it easily.