Build an AI Chatbot in Two Days
ATTENTION To ALL Facebook Page Owners & Admins!!
Are You A Facebook Page Owners Who Is Sick Of Wasting Time Replying PM Comment That Never Ends Manually (One-By-One)?
Is Low Quality Leads From Facebook Driving You Insane?
Ready To Say Hello To Insane Amounts Of Sales From Facebook Than Any Of Your Competitors?
This latest & revolutionary marketing strategy that allows you to engage with your followers in a way that feels genuine, authentic & seamless to them.
It's called Facebook Chatbot.
And the brilliant news is that we've put together a step-by-step training that shows you exactly how to get started, action plans & walkthroughs to help make your life even easier.
So, What Is Facebook Chatbot & How Will It Help You Exceed Your Sales Targets?
In a similar way that users subscribe to your email list to receive your emails, they can now subscribe to your Facebook fan page's Messenger list, only open rates on Messenger are well over 90% with click-through rates reaching 60%, 70%, 90% plus!
Higher returns on your investment than ever before & a more responsive list more likely to buy from you sooner. Why? It's simple! Due to the instant automated replies and messages that can include buttons, video's gifs, and images, your messages are far more engaging… and well, INSTANT! This shrinks your sales cycle from days to minutes & speeds up your cash flow instantly.
But the best news is that this is more than a new way of selling, in fact, pushy sleazy sales pitches are a thing of the past in favor of authentic natural 'choose your own adventure' conversations putting your customers in the driver's seat. And, in this brand new training, I'm going to show you how to get set-up and generating sales quickly.
Is email dead? Absolutely not, but this will change the way you market your business forever.
Think of this more like Email2.0… the next evolution of email marketing. Your Messenger List will become just as valuable (if not more) than your email list in the coming years.
Expected Learning Outcomes
Learn how to set up a chatbot
Learn how to customize chatbot responses
Learn how to collect data using chatbots
Learn how to make the chatbot reachable from the website
Everyone
Who want to leverage the power of Messenger Bot to generate more leads and sales from Facebook Ads.
Training Methodology / Approach
The use of technical and subject matter experts
Relevant and concise course material for each participant
Customized case studies, business simulations
Extensive use of internet throughout course delivery
Group discussions
Whiteboard and flip chart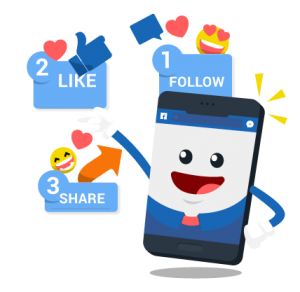 So, How Do I Use This To Grow My Business Quickly?
The incredible news is that you can use FB Chatbot for just about every kind of conversation you have with your customers… at scale!
Introduction to Chatbots
– Module 1: What is a Chatbot – Module 2: Facebook Messenger – Module 3: What do you need to build a Chatbot You will understand what are chatbots and the different types of messaging platforms. You will also learn how Facebook Messenger works.
Plan and Create your Chatbot
– Module 4: Plan your Chatbot – Module 5: Create a Bot from Template You will learn how to login to Chatfuel and start creating a bot.
Understanding The Type of Bot Responses You Can Use
– Module 6: Create from Blank Bot (Part 1) – Module 7: Create from Blank Bot (Part 2) You will be able to use different types of "blocks" in Chatfuel to create different type of bot responses. You will also learn how to make the bot respond when someone typed a specific word or phrase.
Advanced Bot Features
– Module 8: Make your Bot smarter – Module 9: Collect data from people who talked to your Bot You will be able to set up your content and learn how to schedule and send to everyone or only certain groups of people.
Broadcast and Nurturing Leads
– Module 10: Facebook 24+1 Policy – Module 11: Sequences and how it works – Module 12: Broadcasting You will be able to understand Facebook Policies regarding Chatbots, the Dos and Donts of mass sending messages to your audience.
Launch and Market your Chatbot
– Module 13: Launching your bot – Module 14: Marketing your bot You will learn the other preparation work needed to get your bot ready for "Prime Time". You will also learn how to market your bot.
Chatbot Management
– Module 15: Analytics and Optimization Optimize your Chatbot by studying reports generated by ChatFuel and other use tips on building chatbots.
AND THIS IS JUST THE BEGINNING…
With a platform this new & this powerful you can bet that Facebook is already working on new & exciting ways to interact with your followers, so NOW is the perfect time to get a head start to stay ahead of the game & I'm going to show you how to get started quickly & easily.
Introducing DMC 2 Days Chatbot Training
Destroy Your Competition by Having the Most Powerful Automation System on Facebook
So, What Exactly is DMC Facebook Chatbot Training Worth? 
It's hard to put a value on something so new & game-changing, that delivers such powerful results, previously unheard of with email alone, within just minutes of implementing it into your business. 
But I want to be fair about it and make this series available to as many people as possible.
So I've kept the price low. Ridiculously low.  
I know. It's ridiculously cheap for a training that is guaranteed to dramatically boost your Facebook engagement, ignite new leads and sales as easy as chatting with a friend. You'll make far more from your first campaign, so it immediately pays for itself.